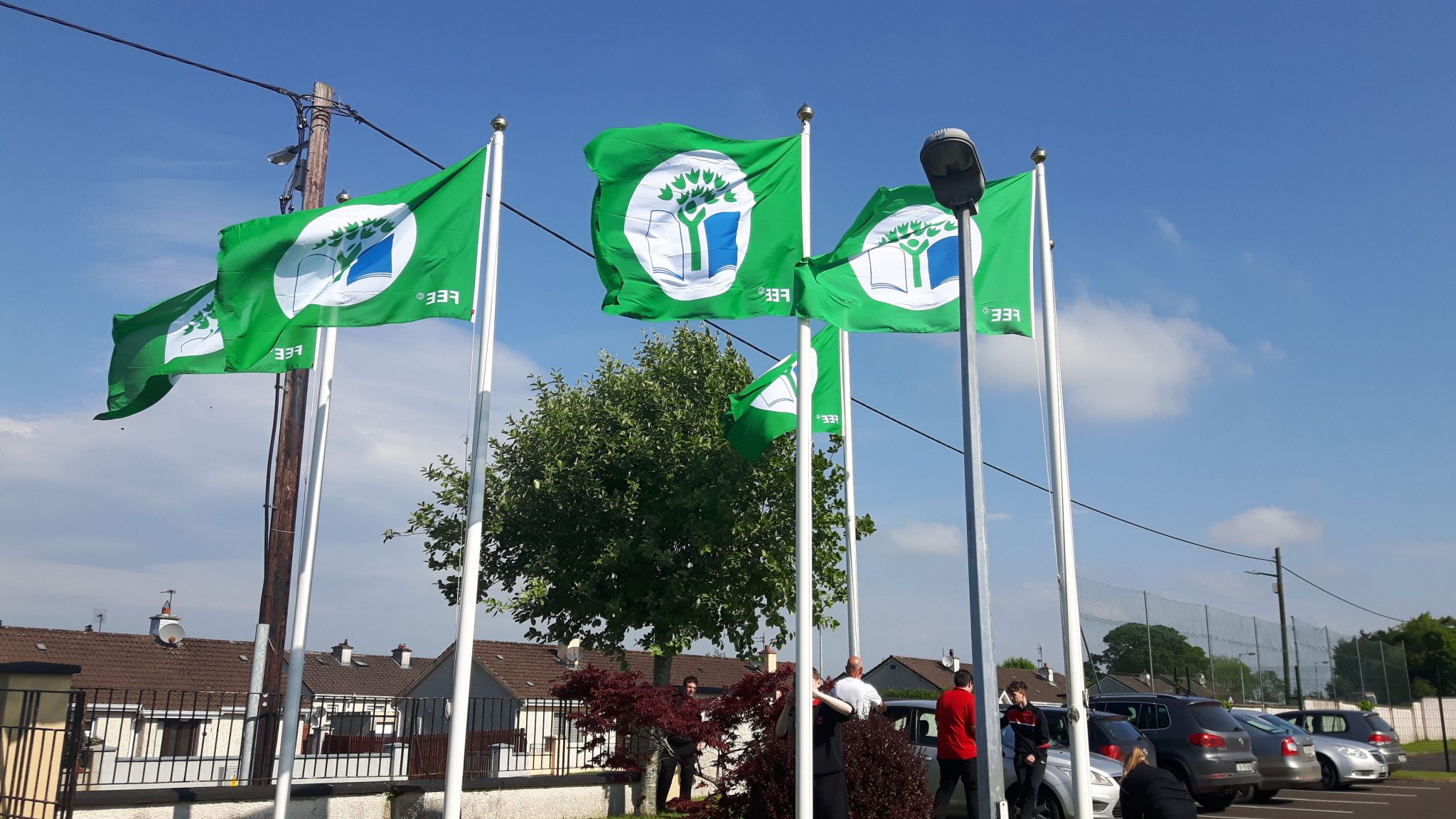 The Green-Schools programme has been active since 2006 in Newport College, coordinated by Mrs Karen Burke. During this time, we have achieved 6 Green Flag awards;
Litter and Waste: Examines the impact of litter and waste on the environment and explores practical means for reducing and minimising the amount of litter and waste produced by the school.
Energy: Suggests ways in which all members of the school can work together to increase awareness of energy issues and to improve energy efficiency within the school.
Water: Provides an introduction to the importance of water both locally and globally and raises awareness of how simple actions can substantially cut down water use.
Travel: Suggests ways for pupils, staff and local government to work together to raise awareness of transport issues and come up with practical solutions that will make a real difference to pupils' everyday lives.
Biodiversity: Examines the flora and fauna present in the school environment and suggests ways to increase the levels of biodiversity around the school and raises the pupil's awareness of biodiversity and nature.
Global Citizenship Litter & Waste: Examines what our rights and responsibilities are on a National, European and Global scale and encourage staff, students and parents to look at the impacts our consumptions habits have on other parts of the world.
All those involved
Thanks to An Taisce, Green-Schools Ireland, Tipperary ETB, Tipperary CoCo, Ms. Clodagh Kelly (Principal Newport College), Ms. K Burke (Green-Schools co-ordinator), Michaela Middleton (Green-Schools Committee chairperson).
Special thanks to Fionuala McGeever CE TETB for raising our flag.
Seeking Green Flag Number 7
Global citizenship- Energy:  Students are currently working on this maintenance theme; it gives schools the chance to revise the Energy theme while looking at issues surrounding energy on a global scale. A global link to the energy theme is Climate Change, the most serious environmental problem of our time and is intrinsically linked to our energy use.